Maine Unko Sajan Chun Liya Pawan Singh Bhojpuri Movie 2018 Trailer Poster Cast Crew Story and Release Date
First Poster Of Maine Unko Sajan Chun Liya Pawan Singh Bhojpuri Movie 2018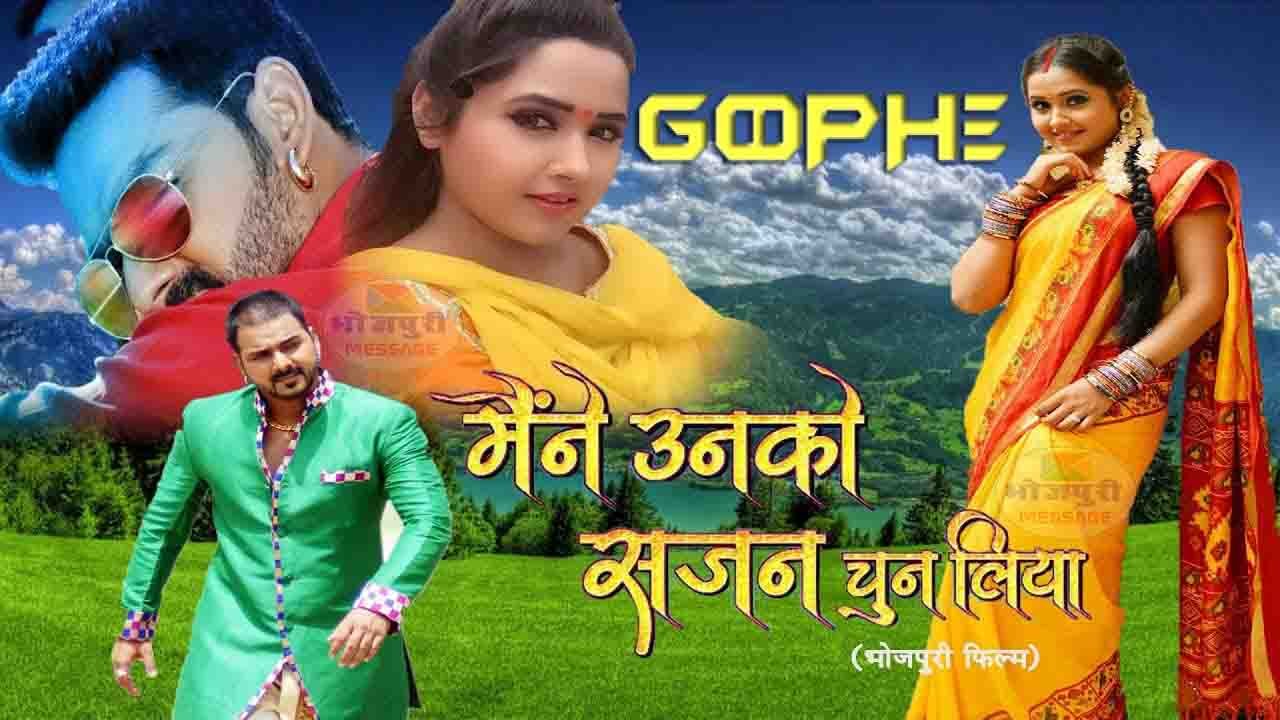 Maine Unko Sajan Chun Liyaa Pawan Singh Bhojpuri Movie 2018 is upcoming bhojpuri film. Friends, Bhojpuri industrial superstar actor Pawan Singh is touching the power of success. His songs and movies are being hit one by one. Recently, Muktadar's song "Ratte Diya Boota Ke piya kya kiya" was a super-duper hit. He released his film 'Pawan Raja' on January 26, on the occasion of Republic Day, on YouTube, which the audience liked very well. And to keep her loved ones in love, she is going to make another movie whose name is "Maine Unko Sajan Chun Liya".
Storyline Of Maine Unko Sajan Chun Liya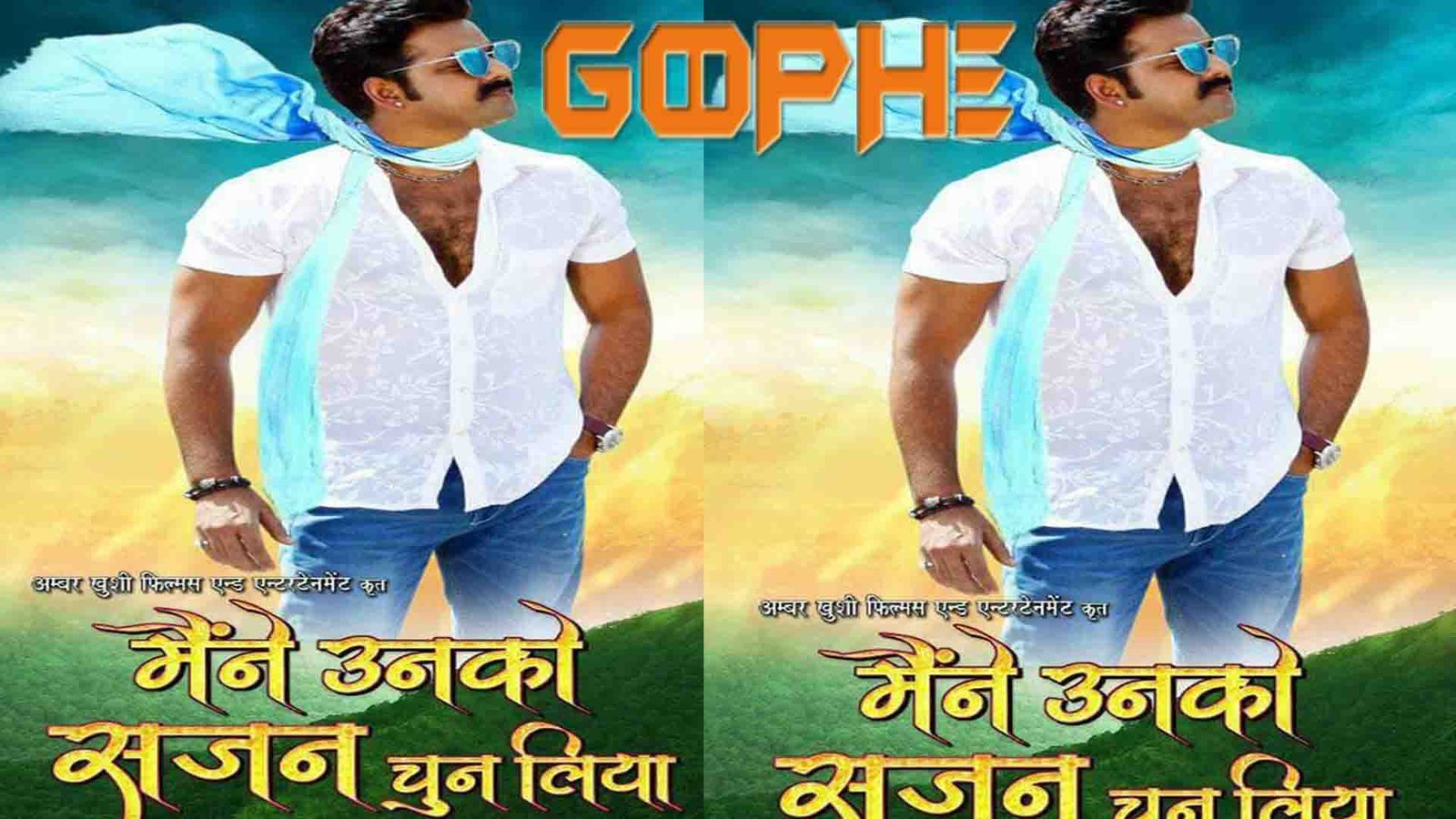 This movie has been start and many of the Bhojpuri industries such as superstar Dinesh Lal Yadav nirahua, Amrapali Dubey and Akshara Singh were present at the time of the film's muhurta. This film will be relleasing under the banner of Ambar Khushi Films Entertainment. This film is produces by S.P. Chaudhary and Buchchi Singh and director Devendra Tiwari. In this movie, Pawan Singh will be seen playing Eham.
About Maine Unko Sajan Chun Liya  Pawan Singh Bhojpuri Movie 2018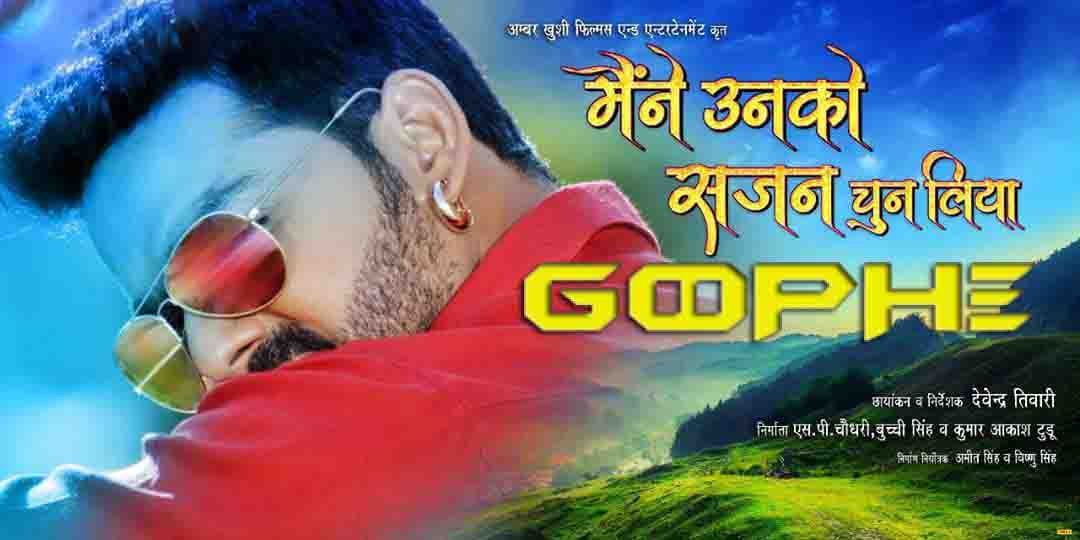 The film "Maine Unko Sajan Chun Liya" can be a romantic film that shows the title of the movie. Now it will be look that Pawan Singh is doing something new with this romantic movie. Friends, we will continue to reach every single information related to this movie to all of you.
Cast and Crew Of Maine Unko Sajan Chun Liya
► Movie :- Maine Unko Sajan Chun Liya
► Star Cast :- Pawan Singh, Kajal Raghwani ,  Aamrapali Dubey, Anjana Singh , Priti Biswas , Ayaaj Khan, Vipin Singh  & Others
► Director :- Devendra Tiwari
► Producer :- S P Choudhary , Bhuchi  Singh , Ajay Kumar Choudhary
► Co Producer :- Satendra Singh , Bimlesh Singh , Madhunrendra Singh
► D.O.P :- Devendra Tiwari
► Lyrics :- Manoj Matalbi, Sumit Chandrawanshi, Vinay Nirmal , Zahid  Akhtar ,   Yadav Raj
► Music Director :- Chhote Baba " Bashi "
► Mixing Engineer :- Sanjay Mishra
► Written By :- Surendra Mishra , Parmod Sakuntalam
► Post Production :- Global E-Vision Studio
► Art Director :- Nazir Sekh And Shera
► Assistant :- Ravi Tiwari , Anil Pandit
► Production :- Nishant Singh , Rakesh Singh , Manoj Vishwakarma , Vijay Yadav
► Edit By :- Dipak Jaul.
► Action :- S Malesh
► Choreographer :- Kanu Mukharjee , Ricky Gupta , Sanjay Korbe
► PRO :- Sonu Nigam , Ramchandra Yadav
► Publicity Designer :- Shakti Art " Narsu "
► VFX And DI :- Visual FX Studio " Ritesh Daftary "
► DI Colurlist :- Sunny Dhanjal " Sonu "
► Banner :- Amber  Khushi Film Entertainment PVT LTD
►Digital Manager:- Vicky Yadav
► Company/Label :- DRJ Records
Trailer Of  मैंने उनको सजन चुन लिया भोजपुरी मूवी Maine Unko Sajan Chun Liya
विश्वकर्मा पूजा कथा शुभ मुहूर्त और पूजा विधि:
Bhatar Ko Bhi Bhul Jaogi Song Lyrics
Dubar paatar piya mein vitamin ki kami hai
Thoda thoda dehiya mein paani ki nami hai
Paani ki nami hai…
Ha dubar paatar piya mein vitamin ki kami hai
Thoda thoda dehiya mein paani ki nami hai
Milo na humra se bhul jaogi, bhul jaaogi
Kabhi payaar se, payaar se
Ha ha kabhi payaar se bulana ek baar
Bhatar ko bhi bhul jaogi
Kabhi payaar se bulana ek baar
Bhatar ko bhi bhul jaogi, bhul jaogi
Bole khali baat badi bol
Aah hamko mila re baklol
Bole khali baat badi…
Jhutho mein balamuya pe marti hai
Zindgi mein aish nahi karti hai
Kehta hai humko ki jhool jaogi, jhool jaogi
Kabhi payaar se, payaar se
Ha ha kabhi payaar se bulana ek baar
Bhatar ko bhi bhul jaogi
Kabhi payaar se bulana ek baar
Bhatar ko bhi bhul jaogi
Bhatar ko bhi bhul jaogi
Badhe jab body ke piyaas
Hota hi nahi hai bardash
Ha badhe jab body ke piyaas
Hota hi nahi hai bardash
Nehiya ke nasha utaaru kya
Aaj main jawaani tera taaru kya
Rahogi saath mein ta khool jaogi
Khool jaogi
Kabhi payaar se, payaar se
Ha ha kabhi payaar se bulana ek baar
Bhatar ko bhi bhul jaogi
Kabhi payaar se bulana ek baar
Bhatar ko bhi bhul jaogi, bhul jaogi
Bhul jaibe re
RECENT POSTS