Bhabua Road Railway Station (BBU), Bhabua Road Train Time Table
Bhabua Road Railway Station (BBU), Bhabua Road Train Time Table
The station is the only major one in the district and lies on the Howrah-New Delhi Grand Chord in the Mughalsarai region.
Bhabua Road is a railway station on the Grand Chord line on the outskirts of Mohania, 8 miles from Bhabua in the Indian state of Bihar. It is also on the route of the Grand Trunk Road. It has five platforms.
Bhabhua Road Railway station is center of Dehri on sone (DOS) and Mughal sarai Junction. All Superfast Train Takes time from bhabhua to mughal sarai Maximum 40 minutes.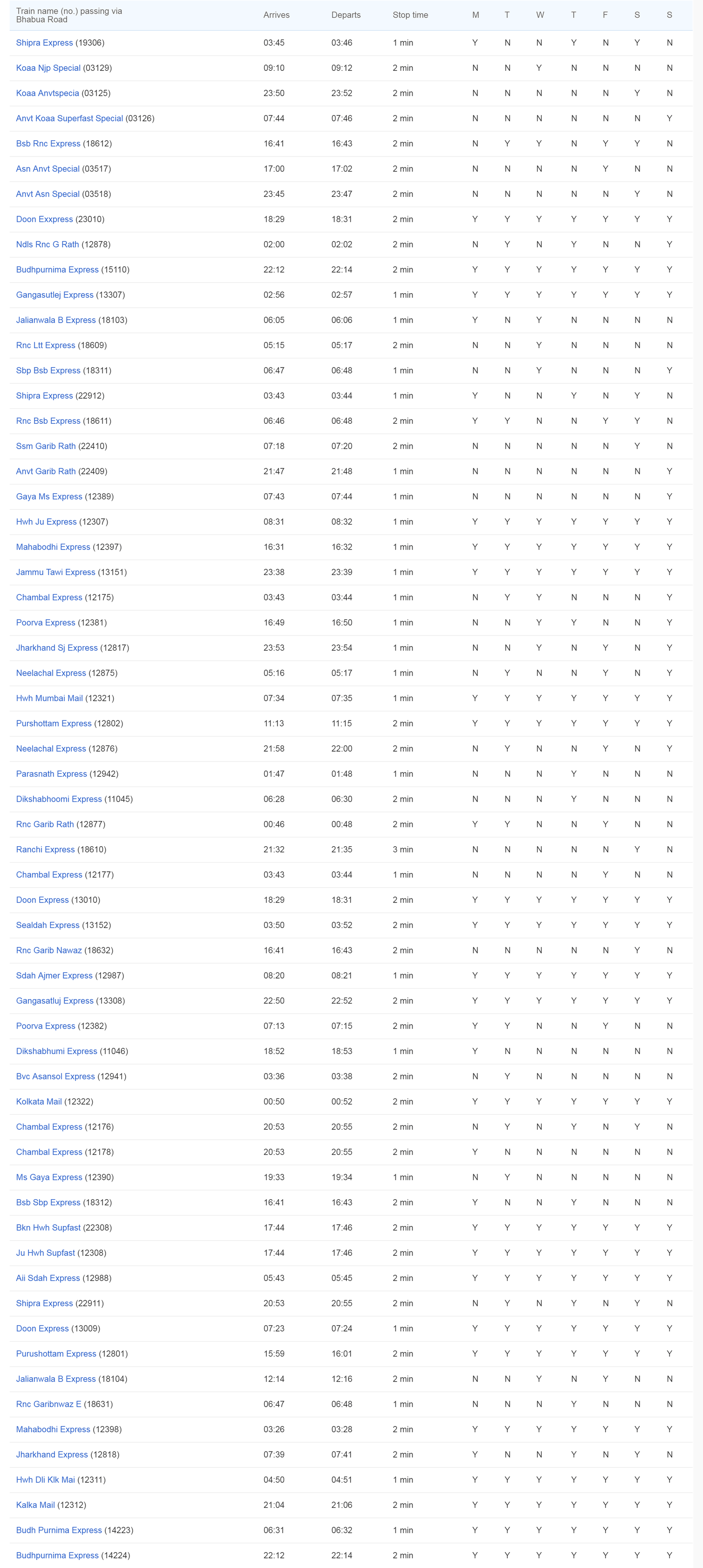 Tagged:
"Bhabua Road
bhabua road railway station
bhabua road station code
bhabua road to gaya train
bhabua road to varanasi
bhabua road train time table
koderma railway station
Popular District of bihar Bhabhua Kaimoor