Deoghar, Baba Baidyanath Temple, Kanwar Yatra, Bol bam, Devghar, Shrawani Mela : An annual pilgrimage of devotees of Shiva, known as kanwarias
 Bol Bam : the Shravani Mela of Deoghar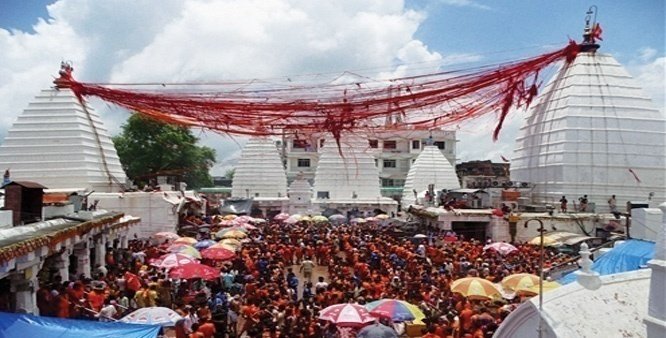 Bol Bam is also known as the name of Deoghar, Baba Baidyanath Temple, Kanwar Yatra. Kanwar Yatra is mostly famous for lord shiva. Devghar is situated in Jharkhand. bol bam is the famous and most devotional place for Hindu religion . In shrawan month people used to travel from sultaanganj with water from Ganga and reaches to baidyanath dhaam . devotee shower the shivaling of Lord shiva. People also used to carry Kanvar. Daak Bam are taking very short time to travel from sultaanganj to Baidyanath dip.
Unforgetable Trip  To Baba Baidyanath Dham By Afoot
It was our second time to visit this temple by walk without any foot wear. Last year we been in this temple by the same. We took Ganga Jal from sultanganj uttarwahini Ganga 10 pm at night. finally covered the distance of 108 kms by walk in four days. We had only fruits and juice for food. It was really very devotional and enjoyful moments for us.
About Deoghar
Deoghar is mainly famous for Kanwar Yatra. Many peoples visit here in the months of shrawana.bolbam is the devotional place of lord shiva. Deoghar is the head quarters of the Deoghar District in the Santhal Parganas division of the state of Jharkhand, India. The famed Baidyanath Temple is located here.
The Yatra of Bol Bam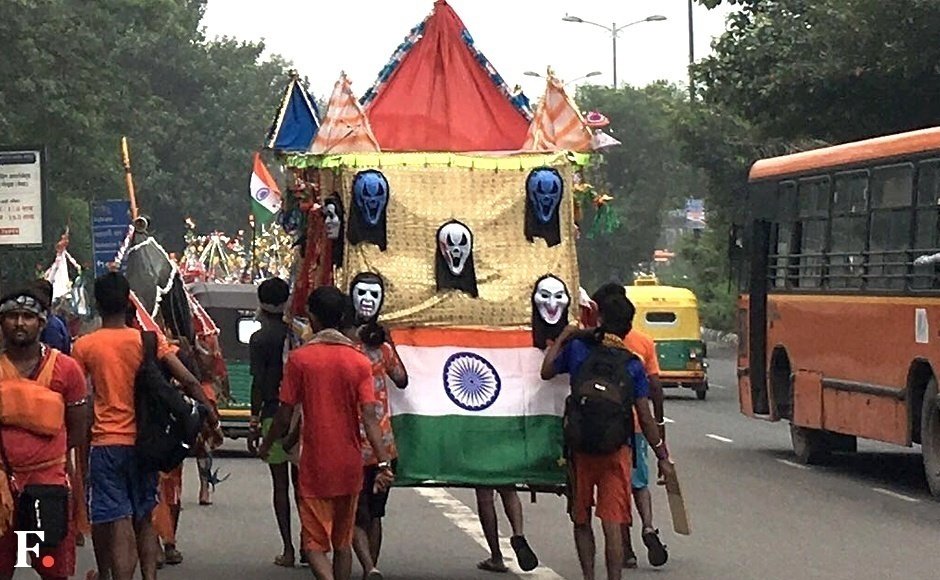 The season to visit the baidyanath temple is the month of shrawan. The month of Shravan is devoted to Lord Shiva and most devotees observe a fast on Mondays during the month, as it also falls during the chaturmas period. traditionally set aside for religious pilgrimage, bathing in holy rivers and penance.
During the annual Monsoon season thousands of saffron-clad pilgrims carrying water from the Ganges in Haridwar, Gangotri or Gaumukh, the glacier from where the Ganges originates and other holy places on the Ganges, like Sultanganj, the only place where the river turns north during its course, and return to their hometowns, where they later perform abhisheka  the Shivalingas at the local Shiva temples, as a gesture of thanksgiving.