So just get hold of some art material and adorn the walls of your room just like a writer decorates a blank sheet with words, a painter beautifies a white canvas with colours and a sculptor gives a definition and a shape to shattered pieces.
String Lanterns(स्ट्रिंग लालटेन)
The string lanterns are a great replacement to those expensive decorative lights. You can even place bulbs of different colours inside the lantern to vary the look of your room at night. With something as appealing as this in the room we are sure that the whole PG crowd will always be found in your room. So make them, hang them and turn the yellow lights on, on a windy night while you strike the chords of your guitar.
Canopy Bed(चंदवा बिस्तर)
Now this is an easy but great idea that won't require much material or efforts to set up. So with a book in hand and not just any ordinary book but an intense one like Charles Bukowski's, 'Women', you can enjoy some solitude underneath this canopy while you absorb the naked truth in Bukowski's words.
Tips To Give Your PG Room A Complete Makeover
Polka Dot Wall(पोल्का डॉट दीवार)
The people who stay in PG's party all the time, so if you have a lot of leftover decorative sheets and wrapping papers from last night's party then just turn your wall into a polka dot wall. After that black and white polka dot dress which hangs in your closet gave your personality a makeover it's about time that your walls get a makeover too.
Welcoming Door(स्वागत द्वार)
It is not just your room that should be vibrant but the door to your room should be welcoming too. So decorate it with a few heart cut-outs or something which you find funky and nice. Let the doorway to your room be like that lady who always causes heads to turn when she enters a party.
Instagramized Wall(Instagramized दीवार)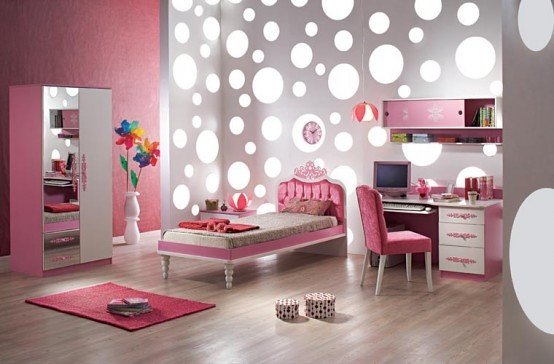 Bring a part of the virtual world into the real world. Turn your wall into a live version of Instagram. All you need is a bunch of your favorite photographs, a string, a few clips, and you are done. In the age where printed photographs are diminishing this is a nice way to bring the old and the new world together.
So all you PG mates come on now make something beautiful out of your room. And for those who have all the artistic abilities in them but not a room, you guys log on to and find yourself a room in a PG.
POPULAR POST