How to use the COVID-19 tracking app Aarogya Setu? Govt launches COVID-19 tracking app
How to use the COVID-19 tracking app Aarogya Setu:-More than 30 lakh people have downloaded it shortly after the launch of the Aarogya Setu app. This government app helps people assess the risk and risk of corona virus infection. It can be downloaded on both Android and iPhone smartphones. This special app will help in finding out about the corona positive people present nearby. This is done using your mobile's Bluetooth, location and mobile number. Let's see how to use the Aarogya Setu App …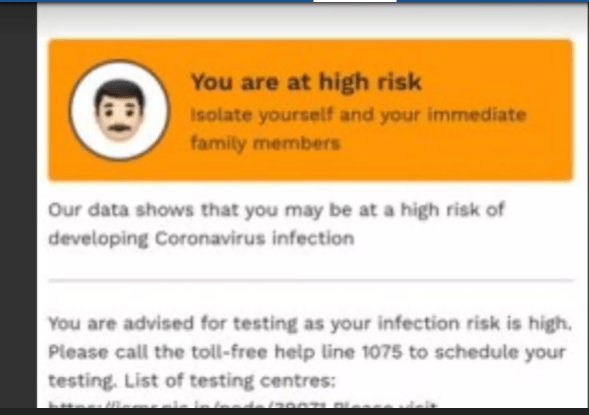 The Aarogya Setu app is available on both Android and iOS. It can be downloaded through the App Store. Make sure there is no space between Aarogya and Setu or type 'AarogyaSetu' in the search bar to find the app. We have also linked below:
AarogyaSetu App developed by Govt of India informs, detects & alerts citizens about COVID19 cases & helps connect to healthcare providers.To support nation's collective fight against COVID19 & for your own safety download AarogyaSetu App
AarogyaSetu App For Android-

Download
AarogyaSetu App For IOS-

Download
Battle against Corona with the help of technology
Will alert on contact with infected person
Instructions to download the Aarogya Setu App
The Ministry of Home Affairs has asked all the Central Armed Police Forces to download the Aarogya Setu App on their smart phones. The Government of India has launched this app named Aarogya Setu in the war against Corona. The Central Armed Police Force under the Ministry of Home Affairs consists of BSF, CISF, CRPF and ITBP.
This app helps people in assessing the risk and risk of corona virus infection. In addition, this app also alerts people on approaching the person infected with the virus.