Shapath Pawan Singh Bhojpuri Movie 2018 Trailer Poster Cast Crew Story and Release date
Poster Of Shapath Pawan Singh Bhojpuri Movie 2018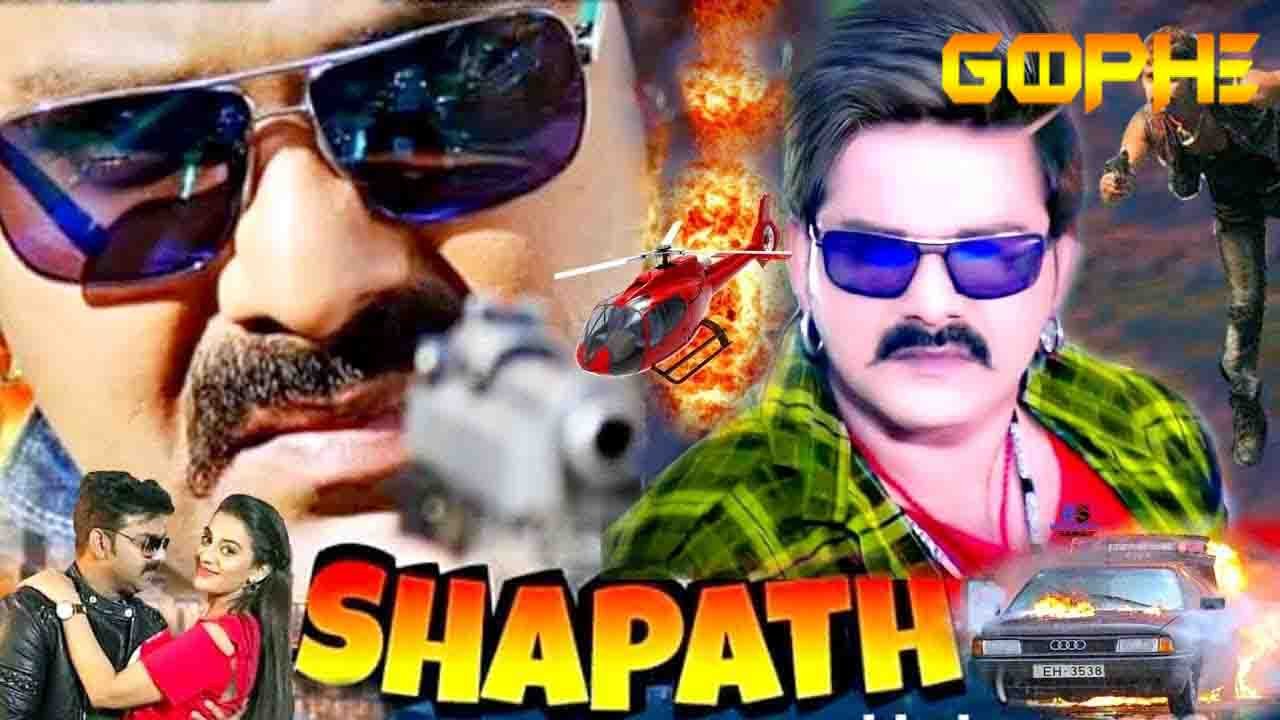 The Poster Of Shapath Pawan Singh Bhojpuri Movie 2018 is released on social media. Poster Hits the social media channel. Bhojpuri Star Pawan Singh shapath Bhojpuri movie was a great Muhurta in Mumbai. Roshan Singh, the producer of the film Anwar, under the banner of Neelam Sharma Entertainment and SRK Music. The Father and mother of Pawan singh were present at the time of muhurt. Pawan Singh's mother says that it is his blessing that the film be superhit.
Story About Shapath Pawan Singh Bhojpuri Movie 2018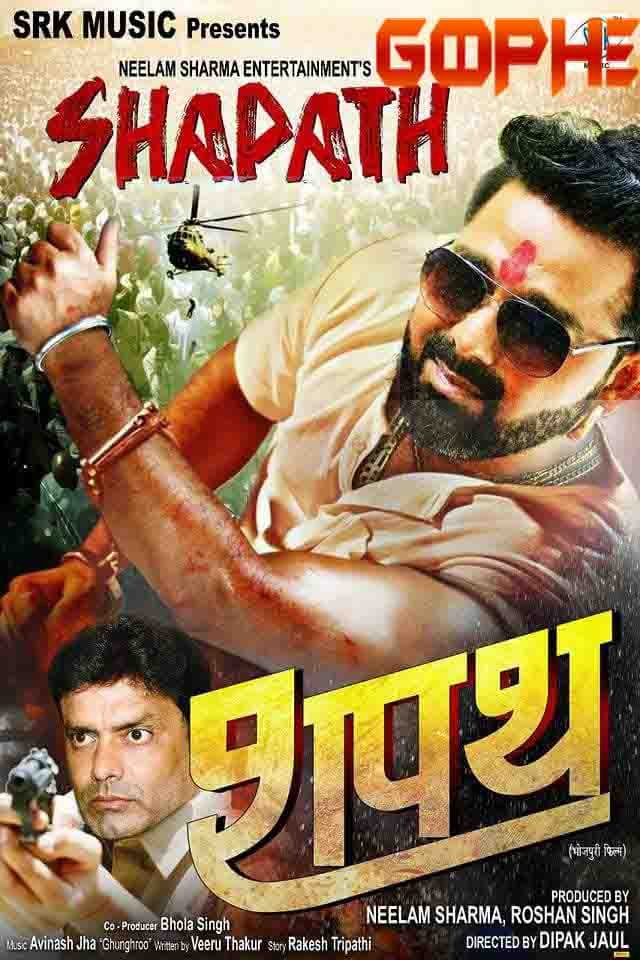 Shapath is an action, drama and romance based upcoming film. when asked about Roshan Singh's in Shapath as a producer, he said that he is a great fan of Pawan Singh's songs and acting. This was the reason that Pawan Singh became his first choice for this film. SRK Music and Raushan Singh have play their role in the field of filing through the film "Shapath". And this will be her first film as a producer. Deepak Jaul is director of this film. The dialogues of this film have been written by Veer Thakur.
Shapath is the upcoming blockbuster film of bhojpuri cinema.  Film producers are confident about the film's impressive performance at the box office and they believe that this will make a new record in the Bhojpuri film industry.
Cast and Crew Of Shapath Pawan Singh Bhojpuri Movie 2018 Poster
Actor : Pawan Singh
Actress : not decided yet
Director : Dipak Jaul
Producer : Neelam Sharma and Roshan Singh
Trailer Of Shapath Pawan Singh Bhojpuri Movie 2018 Poster | Bhojpuri Movie Official Trailer| Shapath Film Releasing Date out
https://www.youtube.com/watch?v=4Zc9N8myPjQ
Releasing Date : 2018