Kahar Bhojpuri Film Will Releases on 21 September in Bihar and Jharkhand
Poster Of Kahar Bhojpuri Film Picture Releases On Social Media
The first poster of Kahar Bhojpuri Film Picture release on social media. Cannes Film Festival will be held in Bihar, Jharkhand on 21st September. The film which is full of thriller, adventure, romance and humor. Qahar bhojpuri film is releasing under the banner of Nath Film Production. Kahar bhojpuri movie is very entertaining for the audience. The film is being distribute by Subodh Kumar of Hukh Films in Bihar, Jharkhand. The film's trailer was launch by the well-known music company Entertainment on YouTube, which has received great response.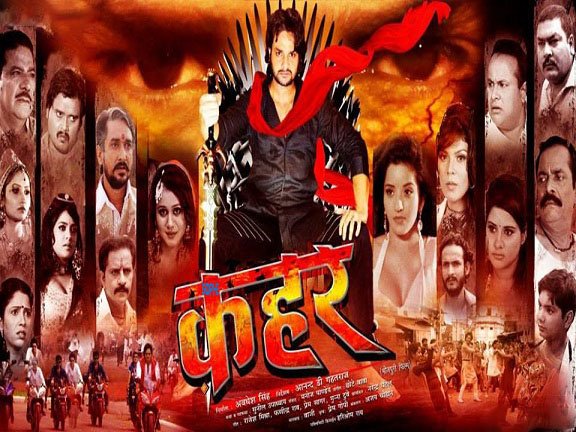 Cast Crew and Story Of Kahar Bhojpuri Film Picture 2018
The film's producer Awadhesh Singh and director of the award honored by Anand de Gautraj. The Story Writing Sunil Upadhyaya and Dialogue Manoj Pandey wrote. Composer of the movie is Chhobi Bubba and lyricist Rajesh Mishra, Phanindra Rao, Prem Sagar, Munna Dubey. Shadow Narinder Patel, Marthad Baji, Dance Prem Gopi and Compilation Ajay Chauhan, Publicity Design is Hariom Rai. The film's promoter Ramchandra Yadav is. In the lead role, guest artist Gunjan Pant, along with Gaurav Jha, Monalisa, Aanchal Soni, Sanjay Pandey, Umesh Singh, Baleshwar Singh, Manoj Tiger, Ram Mishra, Gopal Rai, Sonia Mishra, Kavi Singh, Avadhesh Singh.
Trailer Of Kahar Bhojpuri Film Picture Releases On Youtube